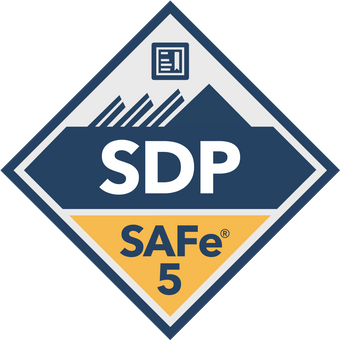 Optimizing Your Value Stream
with Certified SAFe® DevOps Practitioner
To compete in a disruptive global market, every organization needs to deliver valuable technology solutions at the speed of business. This requires a shared DevOps mindset among all the people needed to define, build, test, deploy, and release software-driven systems—not just the engineers operating a CI/CD pipeline.
The two-day, interactive course helps people across technical, non-technical, and leadership roles work together to optimize their value stream from end to end. Attendees will learn what DevOps is, why it is important to every role, and design a continuous delivery pipeline that is tailored to their business. Attendees work in cross-functional teams to map their current state value stream from concept to cash, identify major bottlenecks to flow, and build an actionable implementation plan that will accelerate the benefits of DevOps in their organization.
Attendees must attend both days of the course in order to be eligible for the exam.
None. All are welcome to attend the course without prior DevOps or SAFe experience.
Exam & Certification Details
The first step toward becoming a Certified SAFe® DevOps Practitioner is to attend the SAFe® 5 DevOps Practitioner course. This is a requirement, because attending the course provides access to all the study materials and the exam. Note that attending the course does not guarantee passing the exam.
The exam is designed to measure knowledge and skill related to the job role. We highly recommend candidates use a variety of resources to prepare for this exam including:
Becoming a Certified SAFe® DevOps Practitioner requires an exceptional range of skills and is a career path for many Scrum Masters. Certification includes: