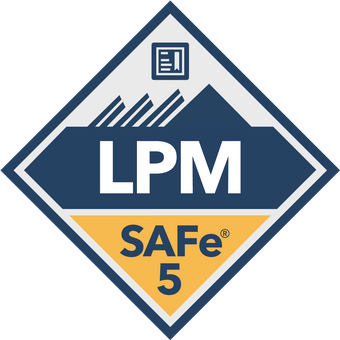 Lean Portfolio Management
Aligning strategy with execution
with Certified SAFe® Lean Portfolio Manager
About Lean Portfolio Management
In this workshop style course, attendees gain the practical tools and techniques necessary to implement the Lean Portfolio Management functions of Strategy and Investment Funding, Agile Portfolio Operations and Lean Governance.
Participants in the course have the opportunity to capture the current and the future state of their portfolio with the Portfolio Canvas tool and identify important business initiatives for achieving the future state. Participants also explore methods to establish portfolio flow with the Portfolio Kanban and prioritize initiatives for maximum economic benefit. The course also provides insights on how to establish Value Stream Budgets and Lean Budget Guardrails and measure the Lean portfolio performance.
All are welcome to attend the course, regardless of experience. However, the following prerequisites are highly recommended:
Exam & Certification Details
The first step toward becoming an Certified SAFe® Lean Portfolio Manager is to attend the Lean Portfolio Management course. This is a requirement, because attending the course provides access to all the study materials and the exam. Note that attending the course does not guarantee passing the exam.
The exam is designed to measure knowledge and skill related to the job role. We highly recommend candidates use a variety of resources to prepare for this exam including:
Becoming a Certified SAFe® Lean Portfolio Manager requires an exceptional range of skills. Certification includes: